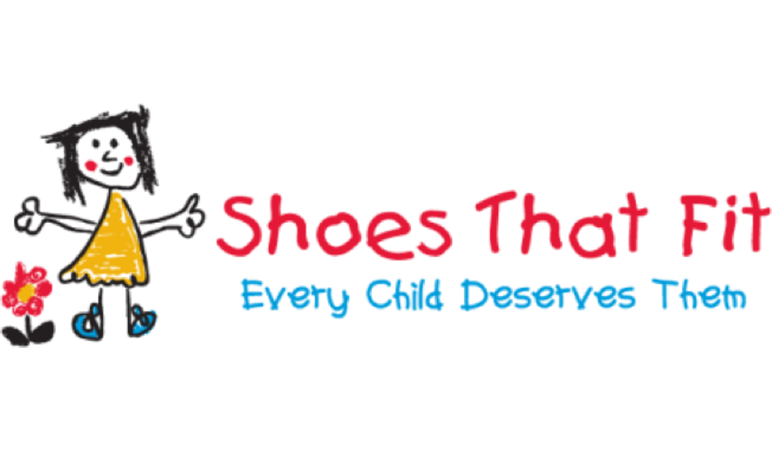 SHOES THAT FIT
Strategic Planning
Amy Fass, Executive Director of 
Shoes That Fit
, joined a customized leadership cohort of youth-serving Executive Directors to hone her vision to help students thrive and succeed in school. Thanks to the 
Dwight Stuart Youth Fund
, and ESC, Amy is energized and ready to lead her team in serving more students and schools nationwide for years to come.
In May 2017, Amy Fass, Executive Director of Shoes That Fit, found a rare moment to pause and reflect on the busy year the organization was having. Her team had just wrapped up a successful 25th Anniversary Celebration gala, and, in the wake of this milestone, Amy was eager to figure out 
"What's
 next?" Shoes That Fit tackles one of the most visible signs of poverty by giving children in need new athletic shoes for school. In the past year, they organized volunteers in over 2,100 schools across the nation to provide shoes for more than 108,000 students. Amy says, 
"We
 were expanding quickly and had this aggressive growth potential… which was amazing but it was also exhausting!" Every day was nonstop. Amy craved space and time to reflect on the 
"big
 picture" and prepare Shoes That Fit for another 25 years of success.
So when Amy opened her email one morning that month and saw an invitation from ESC to apply for a 
customized leadership cohort aimed exclusively at Executive Directors of organizations with youth-serving missions,
 she responded the very same day. Developed in partnership with the Dwight Stuart Youth Fund 
(DSYF),
 the cohort is an eight-month program providing a supportive and confidential group forum incorporating workshops, one-on-one coaching, peer learning and – most importantly to Amy – an inspiring space to reflect on and deepen her organization's impact. DSYF's partnership allowed ESC to provide this valuable opportunity to nonprofit leaders – recruited from graduates of ESC's Executive Directors Leadership Institute – free of charge. Amy was accepted into the program with nine other passionate youth-serving Executive Directors from all across the greater Los Angeles area.
Amy says the DSYF Cohort was the perfect opportunity to 
"step
 out of my day-to-day stress, even the good stress." As the training workshops and sessions progressed, she developed a deep camaraderie with her peers. 
"We
 were all wearing the same hats, facing similar organizational issues and doing our best to make an impact for the children and youth we served." A common challenge shared by the participants was their ability to effectively manage change. Like Amy, many were facing big changes at their organizations in areas including board and staff development, performance management, and fund development. The workshop sessions, led by ESC consultant Susan Afriat, emphasized peer learning and engagement. The cohort participants were encouraged to be thoughtful listeners, learning from each other's experiences and offering strategies and ideas on how to move forward successfully.
Between the facilitated workshops, the participants were also able to connect with ESC consultants for individualized coaching sessions. Amy took advantage of this opportunity to 
"go
 one-on-one with a coach and really get into the specifics" of her challenges at Shoes That Fit. The organization was growing rapidly, and Amy needed to make strategic decisions about the organization's operations, while providing leadership to her team. She was matched with ESC consultant Jim Esterle to work through these challenges. He asked questions that helped her look at the big picture and think strategically about the organization. According to Amy, a combination of 
"straight
 business perspective" and 
"lots
 of validation" from Jim gave her the confidence boost she needed to lead effectively.
The final session of the DSYF cohort wrapped up in March 2018. By the end of the program, Amy felt her 
"personal
 tank was full again," and she was better able to guide the strategic vision of her organization. She feels energized for the year ahead. She expressed gratitude to the Dwight Stuart Youth Fund for supporting the professional development of Executive Directors through this partnership with ESC. As Amy put it: 
"It
 takes great wisdom to invest in the infrastructure and Executive Director. Thank you for the opportunity." Amy's long term goal for the next three to five years is to double the number of children served by Shoes that Fit to 200,000 students each year. 
"Shoes
 That Fit is well on the path for stable growth. From our students and schools to our team to our volunteers and donors, the sky is the limit!"