Executive Service Corps of Southern California's (ESC) volunteer consultants work with nonprofits representing virtually every sector, mission, size and need – and from throughout our Southern California region.
Our clients represent virtually every sector, mission, size and need, with budgets ranging from $40,000 to $120 million. We are proud to have worked with the following organizations in the past year:
The Achievable Foundation
Alliance of Women Directors
American Youth Soccer Organization (AYSO)
Angel City Chorale
Anthesis
Beauty Bus Foundation
Beit t' Shuvah
Big Sunday
Bloom Again Foundation
Bresee Foundation
The Broad Stage
Burbank Temple Emanu El
California Calls
The California Endowment
Center for Strategic Public-Private Partnerships
Center for the Pacific Asian Family
Charles R. Drew University of Medicine and Science
Community Corporation of Santa Monica
Community Partners
Community Senior Services
Congregation Tikvat Jacob Beth Torah
Downtown Women's Center
East Los Angeles Women's Center
Education Through Music – LA
Elemental Music
Extraordinary Families
Facing History and Ourselves
Family Promise of the Verdugos
Friends of Orphans
Glendale Arts
GO Campaign
Grandparents as Parents
Guardian Angel School
HEAR Center
Heart of Los Angeles, Inc. (HOLA)
Immaculate Heart Community
The Institute for Justice Education Reform
Instituto de Educacion Popular del Sur de California (IDEPSCA)
Invertigo Dance Theatre
The Jeffrey Foundation
Jenesse Center
Jewish Federation of Greater Los Angeles
Jewish Free Loan Association
Jewish World Watch
Karsh Center of Wilshire Boulevard Temple
Kehillat Israel Reconstructionist Congregation
Korean American Family Services
L.A. Trust for Children's Health
LAPD Hollenbeck Police Activities League
Latino Resource Organization, Inc.
Leo Baeck Temple
Los Alamitos Youth Center, Inc.
Los Angeles Area Chamber of Commerce Foundation
Los Angeles Conservation Corps
Los Angeles County Bicycle Coalition
Los Angeles Latino Chamber of Commerce
Mar Vista Family Center
Matrix Institute on Addictions
MOSTe
Muckenthaler Cultural Center
Netiya
Network for Teaching Entrepreneurship (NFTE) Greater LA
New Beginning Outreach Foundation
New Roads School
NewGround: A Muslim-Jewish Partnership for Change
Occidental College
Odyssey Charter School
Otis College of Art and Design
Our House Grief Support Center
Outfest
Pacific Region OASIS
Partnership Scholars Program
Pasadena Jewish Temple and Center
PATH Ventures
Pathways LA
Peace Over Violence
Pieter Performance Space
the PLUS ME Project
POPS the Club
The Promises Foundation
PUENTE Learning Center
PV Jobs
Resurrection Catholic School
Richstone Family Center
The Riordan Programs
Rising TIDE @ MKEC
Safe Place for Youth
The Shakespeare Center of LA
SHARE!
Shoes That Fit
Shomrei Torah Synagogue
SLAM!
St. Baldrick's Foundation
St. Barnabas Senior Services
St. Louise Resource Services
St. Patrick Catholic School
St. Vincent de Paul
Stephen Wise Temple
Stepping Forward LA
Strength United
Sustainable Claremont
Sustainable Works
Swipe Out Hunger
Switzer Learning Center
Taking the Reins
Temple Aliyah
Temple Beth Hillel
Temple Emanuel of Beverly Hills
Temple Isaiah
Temple Israel of Hollywood
Toberman Neighborhood Center
University Synagogue
Urban Community Outreach
Water Buffalo Club
Women's Reproductive Rights Assistance Project
WomenShelter of Long Beach
Youth Mentoring Connection
YWCA Glendale
RECENT COLLABORATIVE PARTNERS
The Ahmanson Foundation
Jewish Federation of Greater Los Angeles
L.A. Works
Specialty Family Foundation
Dwight Stuart Youth Fund
UniHealth Foundation
J.B. and Emily Van Nuys Charities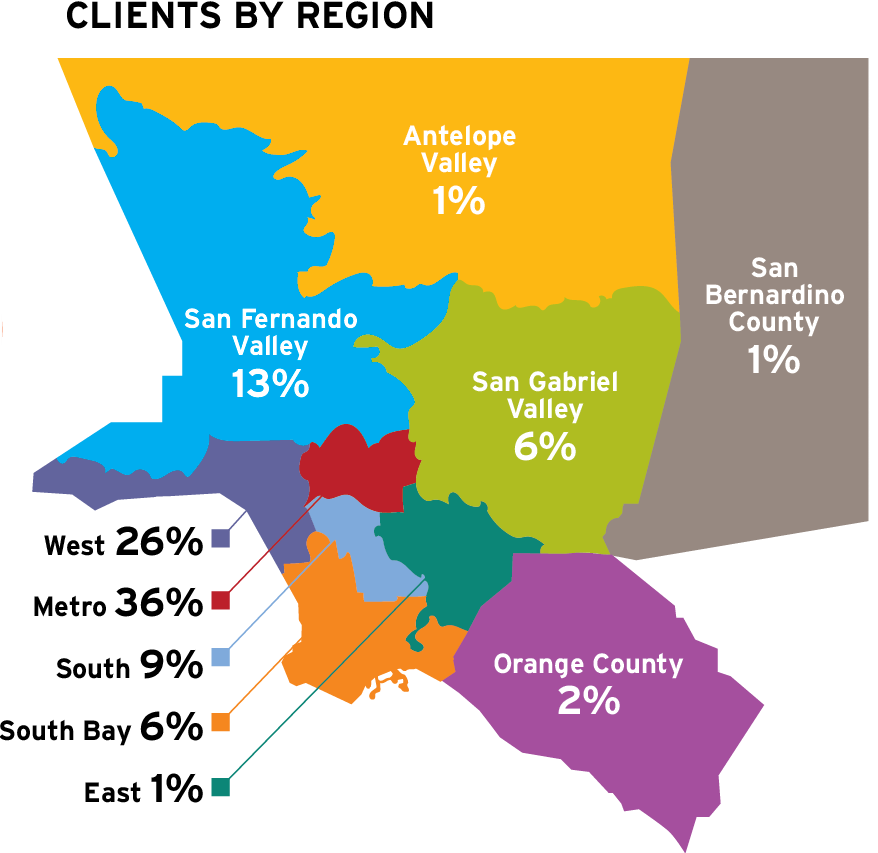 In 2011, Silverlake Independent Jewish Community Center (SIJCC) began a Strategic Planning project with ESC. Determined to build a thriving community space for families and friends, SIJCC took action to increase their sustainability. Today, SIJCC stands stronger than ever and is committed to deepening their impact even more in the future!
READ MORE
MEGAN G. COOPER LEADERSHIP AWARD
Created and named in honor of ESC's former long-standing Executive Director, Megan G. Cooper, very year this award recognizes an ESC nonprofit client for outstanding leadership.The honoree is nominated and selected by ESC's consultants.
2018 Honoree

Amy Friedman, Executive Director, POPS the Club
For a list of past honorees, please Click Here.